Looking and feeling like YOU at your most authentic and confident helps you lead in a way that's more compelling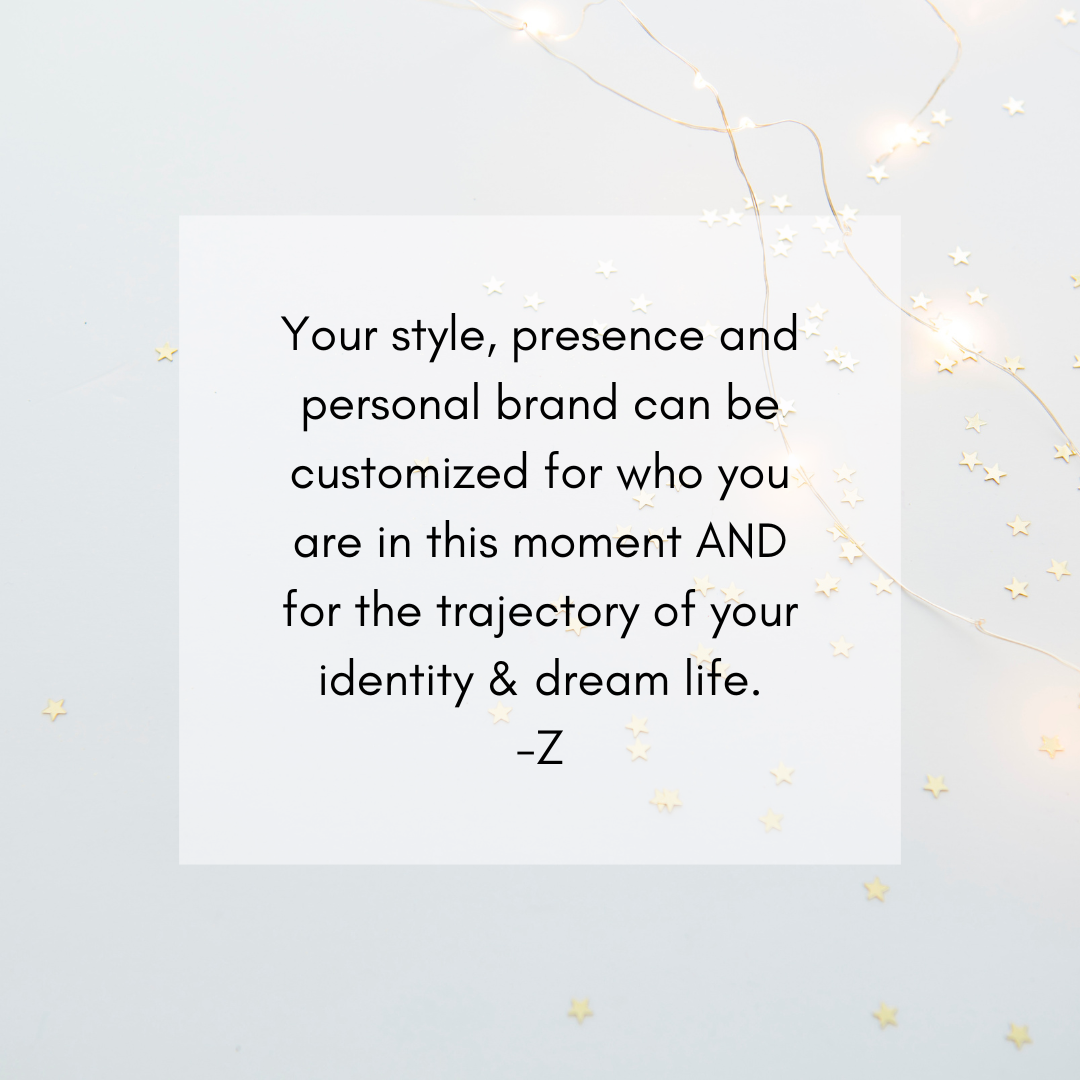 Having communication, style and presence that align with your true personal expression and your mission in the world is a serious advantage.
Part of my mission here is to help others create significant opportunities. Credibility, confidence and comfort help connections and prosperity.
We all have the right to love the way we look and feel. 
Ideally we'd all feel inspired, free and even joyful in self-expression!
My strategic approach blends communication science, sales, design, personal development, marketing and more.
Media Highlights
Some podcast features I really enjoyed that contain some great discussions.
About Zayna Rose, AICI CIP
In the crowded landscape we face, customized and leveraged personal presence is a must if we want to influence and make a difference with our work.
When we exude credibility, confidence and approachability we are able to reach our audience of one or thousands.
Strategically crafting our first impressions and personal image is the shortcut to strong positioning and reputation building.
Zayna is an Image Strategist & Consultant at Zayna Rose Inc., her Toronto-based practice. Services involve personal branding, public image development, interpersonal communications coaching, media training and styling.
An international clientele includes those in finance, technology, law, communications and entertainment.
Everyone from entrepreneurs to corporate executives and high-profile individuals are provided with customized image management strategies that can include PR and brand equity advice.
In addition to extensive image industry certifications, Zayna holds a Bachelor of Arts Honours degree in Psychology from Queen's University and a Public Relations Certificate from the University of Victoria. Most recently, she's become an expert in top techniques that help individuals to market their ventures online.
This education coupled with twenty years of consulting experience results in her distinctive professional process and an approach that is practical, creative and contemporary.
Zayna is a Certified Image Professional (CIP) and has held numerous leadership positions on the global board of the Association of Image Consultants International (AICI).
Zayna is a TEDx Speaker and has been featured on national television and in newspapers such as CTV News Channel, The Globe and Mail, The Business News Network, CityTV, BBC online, CBC. She is asked to comment on the hot news topics of the day and on international and domestic image related stories.  
My aim is to help you express yourself in a way that's free of pressure & pretense.
Authentic adjustments in communication can accelerate your personal & professional prosperity. 
Begin With This Free Quiz
It's an excellent first step in finding out how to customize your style and presence. You'll receive a free report and instant mini training too! 
Tweaking your on-camera image is a shortcut to communication that helps you connect with your ideal people. It can also directly help you sell your service, programs and products.
Media & Speaking Booking Requests
Interested in interviewing Zayna for your program, publication OR in booking her to speak for company, your group or your event?
Please send us a note below and we'll be back to you soon.